---
history of: bagby, john arthur
family and social relationships of: bagby, john arthur
ancestor and descendent family tree of: bagby, john arthur

father: bagby, john arthur - m 1737/--/--

mother: morris, theodocia - f 1738/--/--

date of birth: 1762/05/25
place of birth: hanover, louisa, virginia

date of death: 1834/11/17
cause of death: glasgow, barren county, ky
place of death: glasgow, barren county, ky
place interred: wm. rogers cem. barren county ky

spouse: how to make money on robinhood - 1792/12/20 to --00/--/-- -

sgt. in revolutionary war


               
 ralph booher said the may 17, 1762 date is on john's tombstone.  john a. 
bagby, jr. enlisted in the revolutionary war in the fall of 1778 and   was then 
living in louisa county, virginia. he drew a pension which began on   march 4, 
1831 with certificate issued jan. 26, 1833.  john & matilda lived in virginia 
until 1817, then moved to barren county, ky.  john was a sergeant in the rev. 
war & was discharged in 1781.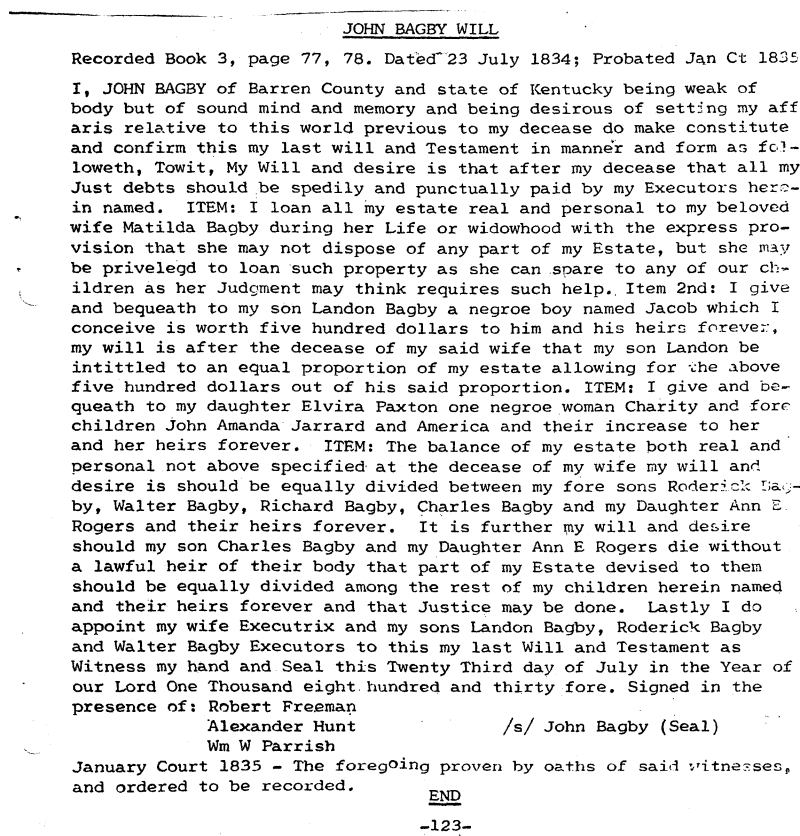 john bagby's will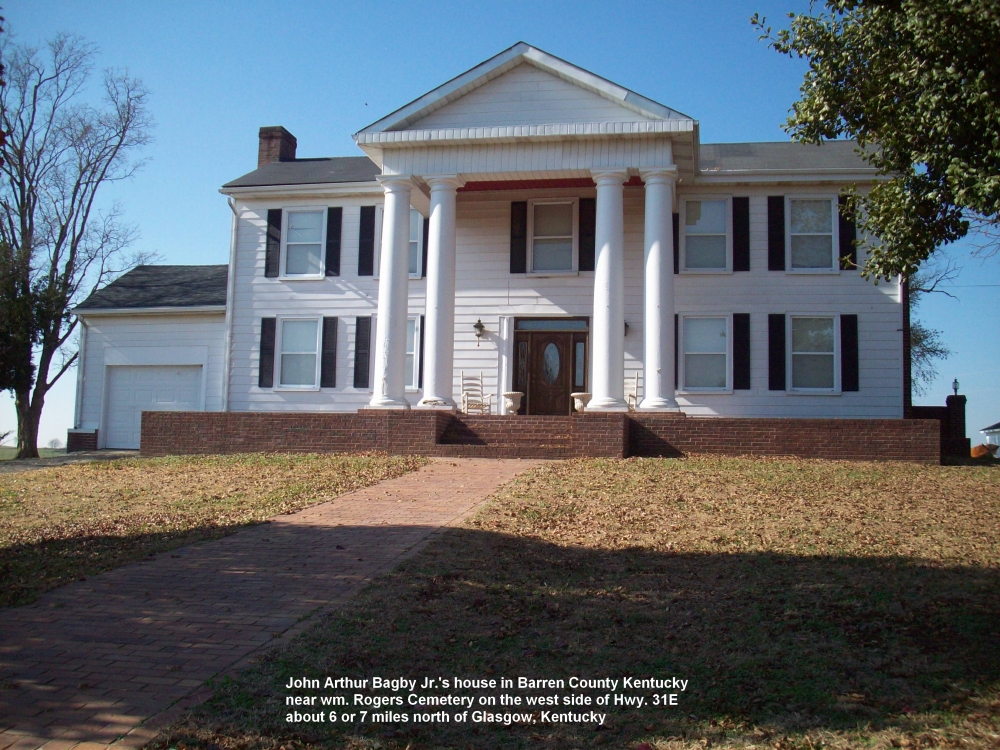 john arthur bagby jr's house in barren county
007s
---
please use the email address below to send me corrections or additions for this page. i will add it when i have time and regenerate new web pages.

duane bristow (duane@kyphilom.com)
please send comments.
---