Social, Family, and Historical Relationships
---
History of: Goodwin, David Carroll
Family and Social Relationships of: Goodwin, David Carroll
Ancestor and descendent family tree of: Goodwin, David Carroll

Father: Goodwin, Robert -Buddy- - M 1927/03/21

Mother: Lafever, Treva Lucille (Goodwin) - F 1929/09/13
Maternal Grandfather: Lafever, Luke Gilliam - M 1885/03/14
Maternal Grandmother: Goff, America Alice (Lafever) - F 1891/07/17

Date of birth: 1956/03/04
Place of birth:

Spouse: Clark, Henrietta Christina - F 1964/01/19 - 1985/07/13 to ----/--/-- - Almyra United Methodist Church, Sparta, TN

Education:
Date of degree or last attended: 1974/05/--
Highest Grade or Degree: graduated 12th grade
School: White County High School, Sparta, TN

Primary profession or occupation:
Phillips Lighting employee


Important dates:
1977/06/02 began work at Thomas Industries which later became Phillips Lighting

Notes:
Pet - Hershee - female poodle since November 1995

Treasurer Almyra Methodist Church/song leader/Sunday school teacher
Hobbies - reading, football, politics, bible study, investment, travel

Physical Characteristics:
Contacts:
Street Address: 257 Arlington Road
City, State, Zip: Cookeville, TN 38501
Phone: 931 738-3534


Pictures and videos: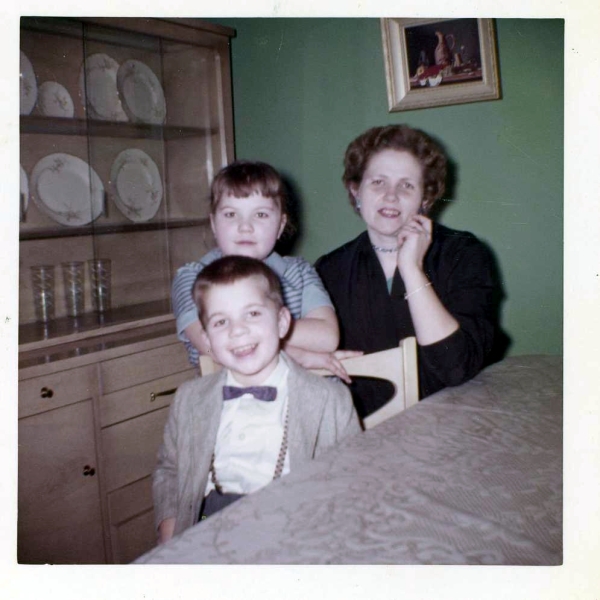 Treva with her children Debbie and David
Sounds:
005R
---
Please use the email address below to send me corrections or additions for this page. I will add it when I have time and regenerate new web pages.

Duane Bristow (duane@kyphilom.com)
Please send comments.
---
Last revised 2009/11/23.