Social, Family, and Historical Relationships
---
History of: Goodwin, Debra Ann (Davis)
Family and Social Relationships of: Goodwin, Debra Ann (Davis)
Ancestor and descendent family tree of: Goodwin, Debra Ann (Davis)

Father: Goodwin, Robert -Buddy- - M 1927/03/21

Mother: Lafever, Treva Lucille (Goodwin) - F 1929/09/13
Maternal Grandfather: Lafever, Luke Gilliam - M 1885/03/14
Maternal Grandmother: Goff, America Alice (Lafever) - F 1891/07/17

Date of birth: 1953/07/17
Place of birth:

Date of death: 2014/01/26
Cause of death: Cancer
Place of death: Cookeville, TN.
Place interred: cremated

Children: 1
Important dates:
Notes:
Physical Characteristics:
Contacts:
Street Address: 407 Eaton Road, P. O. Box 3611
City, State, Zip: Cookeville, TN 38501
Phone: 931 520-1300


Pictures and videos: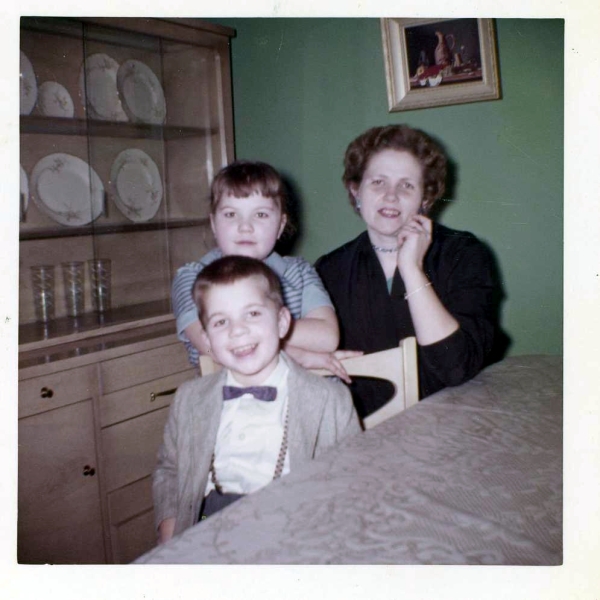 Treva with her children Debbie and David
Sounds:
005R
---
Please use the email address below to send me corrections or additions for this page. I will add it when I have time and regenerate new web pages.

Duane Bristow (duane@kyphilom.com)
Please send comments.
---
Last revised 2014/01/27.