Social, Family, and Historical Relationships
---
History of: Harlan, James David
Family and Social Relationships of: Harlan, James David
Ancestor and descendent family tree of: Harlan, James David

Paternal Grandfather: Harlan, Arthur - M 1905/09/13
Paternal Grandmother: Ewing, Annie (Harlan) - F 1908/03/11
Father: Harlan, Arthur David - M 1926/09/27

Mother: Armstrong, Wilma Jewell (Harlan) "Jay" - F 1929/11/29
Maternal Grandfather: Armstrong, Jim Edd - M ----/--/--
Maternal Grandmother: Beaty, Mossie (Armstrong) - F ----/--/--

Date of birth: 1951/11/11
Place of birth:

Date of death: 2020/12/04
Cause of death: Covid
Place of death: Naples, Florida
Place interred: Fon du Lac township cem. East Peoria IL

Spouse: Phegley, Joyce Marie (Harlan) - F 1954/09/23 - 1972/12/24 to ----/--/-- -

Children: 3
Important dates:
Notes:
               

James "Jim" D. Harlan
WASHINGTON - James David Harlan, 69, of Washington passed away at 11 a.m. on 
Friday, December 4, 2020, at Physicians Regional Medical Center in Naples, FL. 

Jim was born on November 11, 1951, in Bloomington to Arthur D. and Wilma J. 
Armstrong Harlan. On December 24, 1972, he married Joyce Phegley. 

Surviving are his wife, Joyce of Washington; their children, Joshua (Susan) 
Harlan, Jeremy Harlan and Jeffrey (Vilay) Harlan; grandchildren, Jacob and 
Lily Harlan and Carter, Emry and Eve Harlan; mother, Wilma Harlan; sister, 
Diane (Bob) Ginther; sister-in-law, Delores Cole (Greg Holmes); and brother- 
in-law, Roy (Kathy) Phegley. He is also survived by his nieces and nephews, 
Ronda (Jason) Long, Jojo Cole, Geni (Vinnie) Randle, Chad (Susan) Phegley, 
Lisa Phegley and Angela (Mike) Fuller; great-nieces and nephews, Laney Long, 
Lexi Long, Scott Edmondson, Jessica Edmondson, Taya Randle, Kallie Randle, 
Kalyssa Randle, McKayla Marshall, Jessica Phegley, Jordan Phegley, Amber Hood, 
Alissa Hood, Mike Fuller and Ashley Fuller; and the Armstrong and Harlan 
families from Albany, KY. 

He was preceded in death by his father, Arthur Harlan.

Jim graduated from Illinois Central College. He worked for Art's Hardware and 
Computer Core. He retired from Caterpillar in 2002 after 30 years of service 
and was a member of UAW Local #974. An avid Harley rider, Jim was a lifetime 
member of the Harley Owners Group and the Gardner/Walters Brothers Harley-
Davidson Race Team. He also was a member of the Apple Club. As his 
grandchildren quoted, "He was the best grandpa ever." 

Services will be private and interment will be at Fondulac Cemetery in East 
Peoria. 

Deiters Funeral Home and Crematory in Washington is assisting the family with 
arrangements. 

Memorial contributions may be made to St. Jude Children's Research Hospital. 

Published in Peoria Journal Star from Dec. 8 to Dec. 10, 2020.


Physical Characteristics:
Contacts:
Pictures and videos: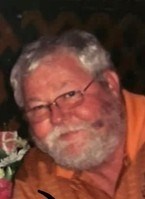 Jim Harlan's obit picture
Sounds:
005S
---
Please use the email address below to send me corrections or additions for this page. I will add it when I have time and regenerate new web pages.

Duane Bristow (duane@kyphilom.com)
Please send comments.
---
Last revised 2021/03/10.