Social, Family, and Historical Relationships
---
History of: Lafever, Luke Gilliam
Family and Social Relationships of: Lafever, Luke Gilliam
Ancestor and descendent family tree of: Lafever, Luke Gilliam

Paternal Grandfather: Lafever, Thomas Samuel - M 1831/09/09
Paternal Grandmother: Trobaugh, Rachel - F 1833/07/18
Father: Lafever, Asher - M 1850/11/14

Mother: Elrod, Canzada (Lafever) - F 1854/02/12
Maternal Grandfather: Elrod, John T. - M 1826/05/27
Maternal Grandmother: Martin, Mary (Elrod) - F 1828/--/--

Date of birth: 1885/03/14
Place of birth:

Date of death: 1980/05/19
Cause of death:
Place of death: Cookeville, TN
Place interred: Boiling Springs Cem. Baxter TN

Spouse: Goff, America Alice (Lafever) - F 1891/07/17 - 1908/02/02 to ----/--/-- -

Children: 13
Grandchildren: 26
Primary profession or occupation:
Farmer at Baxter, TN in Putnam County


Important dates:
1945/03/05 Luke Gilliam and America Alice Lafever moved to Boiling Springs.

Notes:
               
Luke Gilliam Lafever

Birth:  Mar. 4, 1885
Tennessee, USA
Death:  May 19, 1980
Sparta
White County
Tennessee, USA



Funeral services for Luke Gilliam Lafever, 95, of Route 2, Baxter, were 
conducted Wednesday, May 21, at the chapel of Dyer Funeral Home with the Rev. 
John Lombard and the Rev. Frank Davis officiating. Burial was in Boiling 
Springs Cemetery. Mr. Lafever died May 19 at Cookeville General Hospital. 

A native of Putnam County, he was the son of the late Asher and Canzada Elrod 
Lafever. Survivors include three sons, Kenneth Lafever of Richmond, Ind., 
Beecher Lafever and Hershel Lafever, both of Baxter; seven daughters, Mrs. Ada 
Dilldine of Pontiac, Mich., Mrs. Myrtle Love of Woodbury, Tenn., Mrs. Nora 
Bristow of Albany, Ky., Mrs. Dora Sweet of Indianapolis, Ind., Mrs. Betty 
McDonald of Cookeville, Mrs. Lorene Allison and Mrs. Treva Goodwin, both of 
Sparta; 25 grandchildren; 34 great-grandchildren; and one great-great-
grandchild. Dyer Funeral Home was in charge of arrangements. 
 
 
Family links: 
 Parents:
  Asher Lafever (1850 - 1935)
  Canzada Elrod Lafever (1854 - 1939)
 
 Spouse:
  America Alice Goff Lafever (1891 - 1963)
 
 Children:
  Charlie C Lafever (1910 - 1978)*
  Hershel Lafever (1912 - 1994)*
  Nora L Lafever Bristow (1922 - 1994)*
  Betty Cass Lafever McDonald (1933 - 1994)*
 
*Calculated relationship
 
Burial:
Boiling Springs Cemetery
Baxter
Putnam County
Tennessee, USA


Physical Characteristics:
Contacts:
Pictures and videos:
Luke Gilliam and America Alice Goff Lafever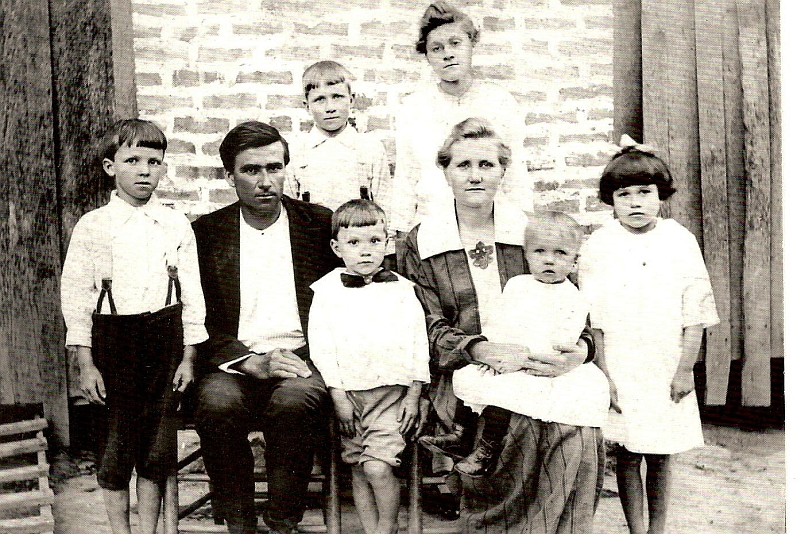 Gilliam Lafever's family about 1920 or 1921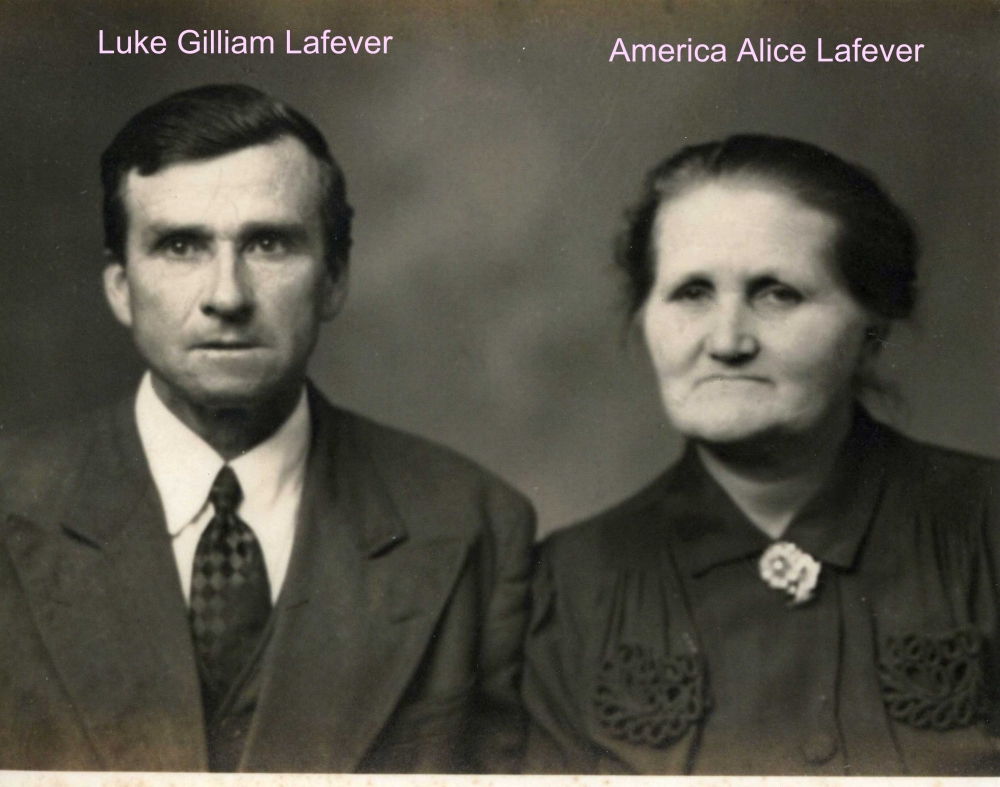 Gilliam and America Lafever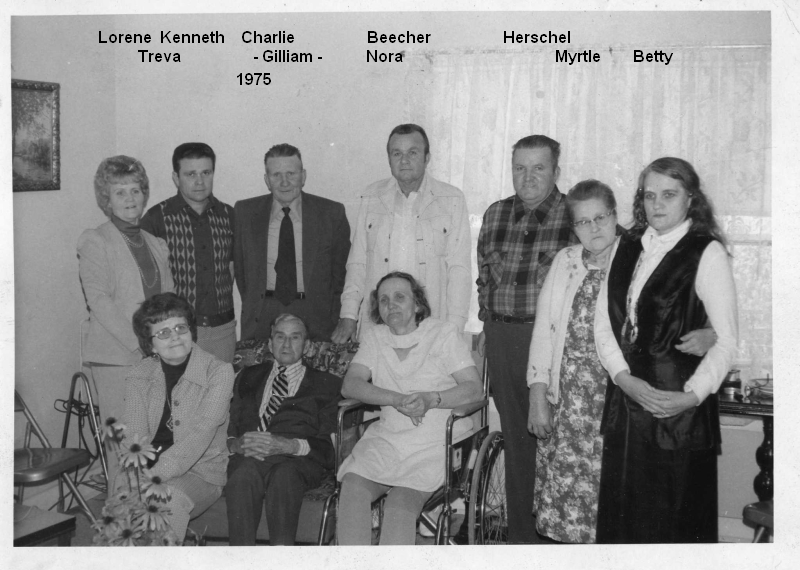 Gilliam Lafever's 90th birthday party - March 9, 1975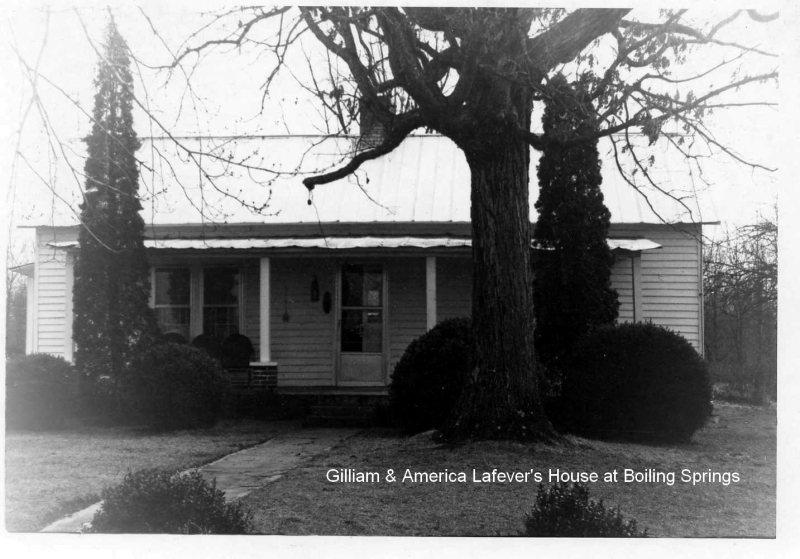 The house at Boiling Springs
Sounds:
003A
---
Please use the email address below to send me corrections or additions for this page. I will add it when I have time and regenerate new web pages.

Duane Bristow (duane@kyphilom.com)
Please send comments.
---
Last revised 2012/07/07.