---
history of: cowan, edward preston
family and social relationships of: cowan, edward preston
ancestor and descendent family tree of: cowan, edward preston

paternal grandfather: cowan, william j. - m 1826/--/--
paternal grandmother: walker, julia ann (cowan) - f 1827/--/--
father: cowan, william j. "bill" - m 1860/--/--

mother: wray, sarah susan (cowan) - f 1868/02/24
maternal grandfather: wray, f. m. - m 1844/07/--
maternal grandmother: wheeler, artema (wray) - f ----/--/--

date of birth: 1894/01/22
place of birth:

date of death: 1961/01/29
cause of death:
place of death:
place interred:

buried in craig cem. clinton county ky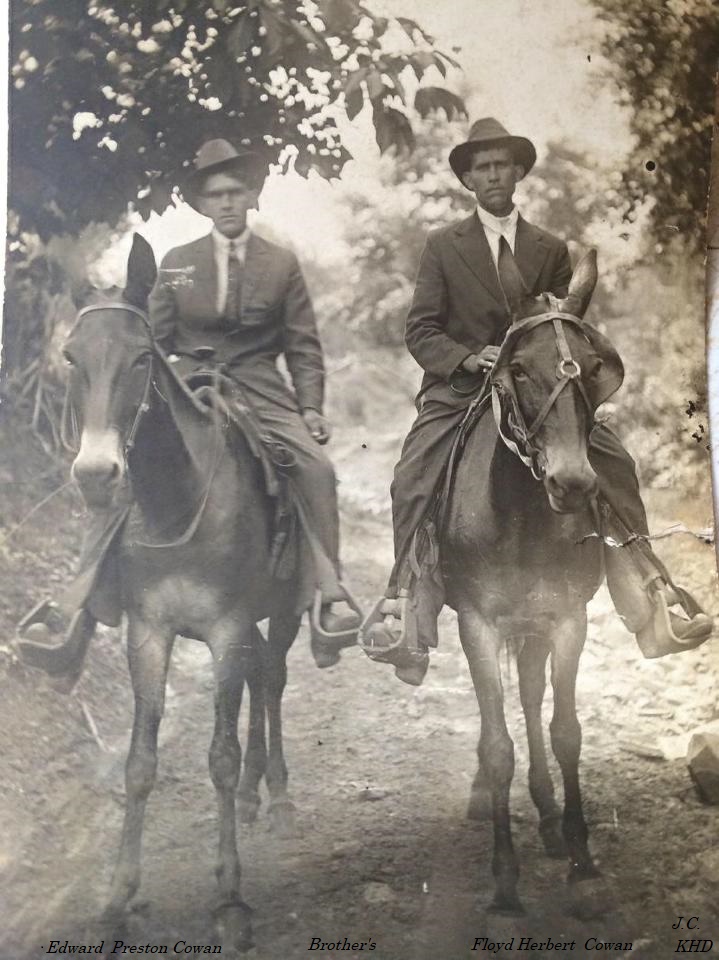 ed and floyd cowan - brothers
015f
---
please use the email address below to send me corrections or additions for this page. i will add it when i have time and regenerate new web pages.

duane bristow (duane@kyphilom.com)
please send comments.
---