Social, Family, and Historical Relationships
---
History of: Harlan, Wendell Howard
Family and Social Relationships of: Harlan, Wendell Howard
Ancestor and descendent family tree of: Harlan, Wendell Howard

Paternal Grandfather: Harlan, Arthur - M 1905/09/13
Paternal Grandmother: Ewing, Annie (Harlan) - F 1908/03/11
Father: Harlan, John Howard - M 1928/07/14

Mother: Huddleston, Betty Alois (Harlan) - F 1930/08/30

Date of birth: 1950/01/19
Place of birth:

Date of death: 2019/10/09
Cause of death: Heart attack after several bouts with cancer
Place of death: Cincinnati, OH
Place interred: cremated

Children: 2
Primary profession or occupation:
Air Force & Purchasing Agent in Cincinnati, Ohio


Important dates:
Notes:
               
https://www.connleybrothersfuneralhome.com/obituary/wendell-h-harlan/

January 19, 1950 - October 9, 2019


Wendell H. Harlan, 69, of Taylor Mill, KY passed away on Wednesday, October 9, 
2019. He was born on January 19, 1950 in Albany, KY to his parents: Howard and 
Betty Harlan. He was a Veteran of the US Air Force, serving during the Vietnam 
Era. Wendell was a Purchasing Manager with CBT Company in Cincinnati, OH. He 
loved to travel, fish and spend time with his grandchildren. Wendell was 
preceded in death by a sister: Barbara Harlan. He is survived by his loving 
wife of 47 years: Barbara Wischer Harlan; sons: Christopher (Christina) Harlan 
and Darrell Harlan; sister: Jo (Denton) Neal; brothers: Roy (Brenda) Harlan 
and Randell (Sue) Harlan and 5 grandchildren: Sierra, Blake, Gabby, Josephine 
and Hayden. Burial will be at the convenience of the family. Connley Brothers 
Funeral Home in Latonia, KY serving the family. Memorials are suggested to the 
Leukemia & Lymphoma Society C/O lls.org. Online condolences may be expressed 
on Facebook or at www.connleybrothersfuneralhome.com 


Physical Characteristics:
Contacts:
Pictures and videos: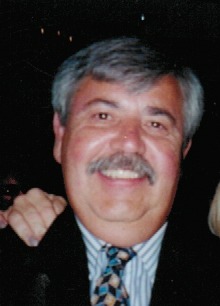 Wendell Harlan
Sounds:
005S
---
Please use the email address below to send me corrections or additions for this page. I will add it when I have time and regenerate new web pages.

Duane Bristow (duane@kyphilom.com)
Please send comments.
---
Last revised 2019/10/11.