---
history of: arnold, luther b.
family and social relationships of: arnold, luther b.
ancestor and descendent family tree of: arnold, luther b.

paternal grandfather: arnold, elisha - m 1823/--/--
paternal grandmother: poynter, margaret a. (arnold) - f 1834/03/27
father: arnold, lucian a. - m 1868/02/10

mother: bowman, martha (harlan) - f 1863/12/03
maternal grandfather: bowman, ozias denton - m 1842/04/30
maternal grandmother: copass, louisa j. (bowman) - f 1842/--/--

date of birth: 1903/05/01
place of birth: barren county kentucky
place of birth: barren county kentucky

date of death: 1976/08/20
cause of death: suicide
place of death: barren county kentucky
place interred: randolph cemetery - metcalfe county ky

married christine b.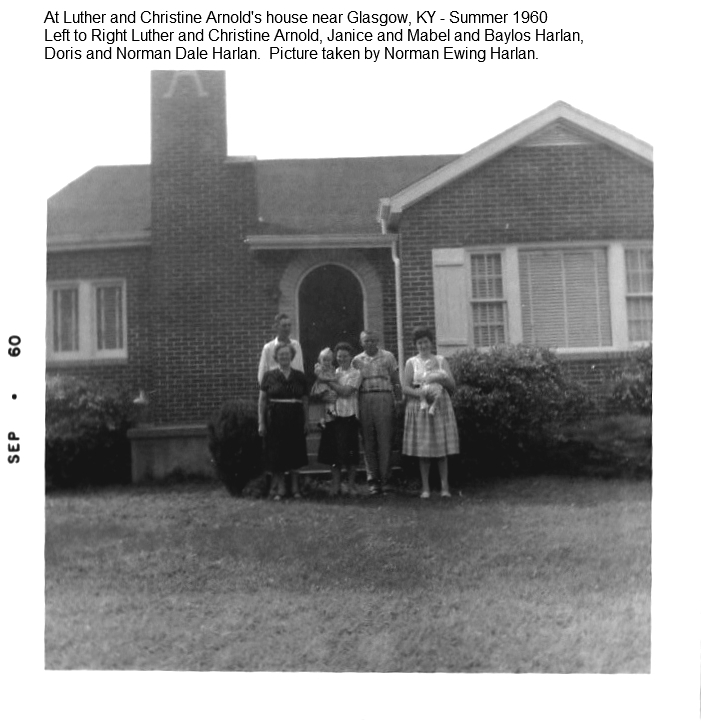 luther arnold and his wife, great nephews and families - 1960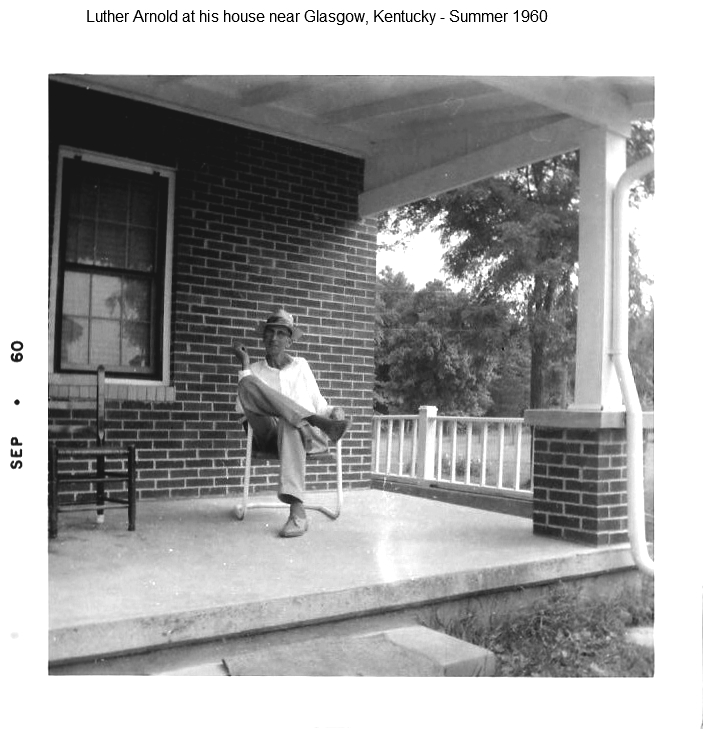 luther arnold - 1960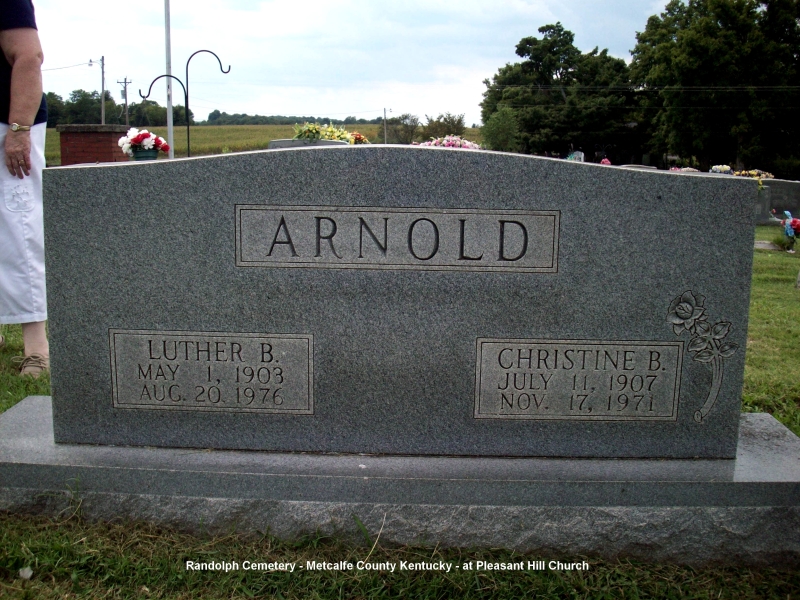 luther and christine arnold's gravestone at randolph cemetery
006s
---
please use the email address below to send me corrections or additions for this page. i will add it when i have time and regenerate new web pages.

duane bristow (duane@kyphilom.com)
please send comments.
---