Social, Family, and Historical Relationships
---
History of: Jennings, Colt Ryne
Family and Social Relationships of: Jennings, Colt Ryne
Ancestor and descendent family tree of: Jennings, Colt Ryne

Paternal Grandmother: Galbreath, Latisha Mona Lisa (Bristow) - F 1961/03/25
Father: Jennings, Howard Anthony Cruz - M 1985/08/29

Mother: Trichell, Misty (Jennings) - F ----/--/--
Maternal Grandfather: Trichell, Lamarr - M ----/--/--

Date of birth: 2012/03/07
Place of birth: Born at 7:50 pm in Louisiana

Primary profession or occupation:
Important dates:
Notes:
Physical Characteristics:
Contacts:
Pictures and videos: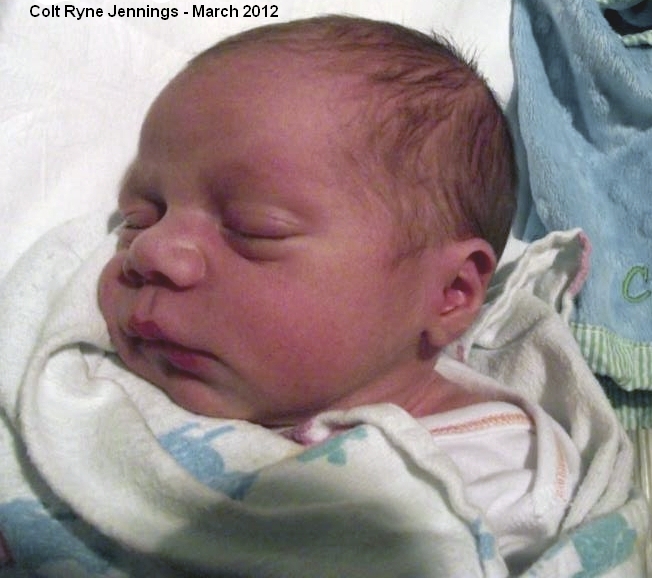 Birth 03-07-2012 7:50 pm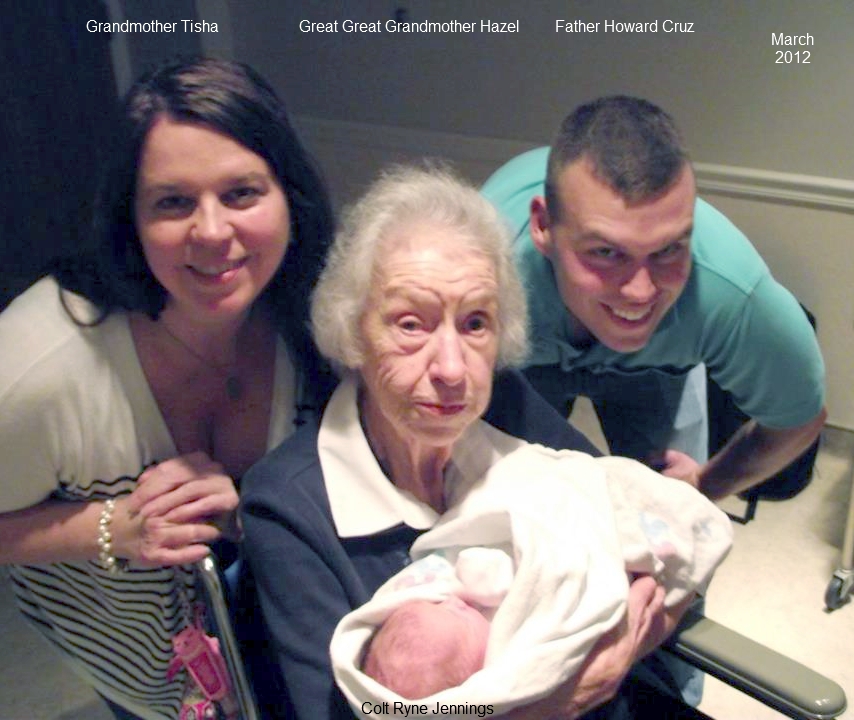 4 of 5 generations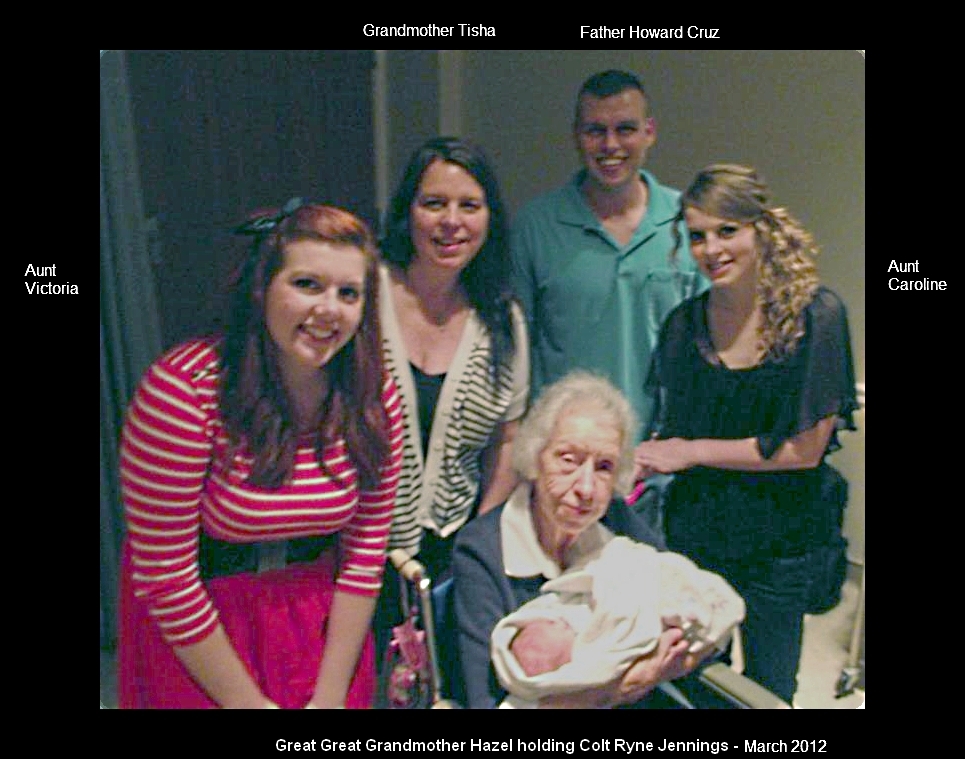 Colt's family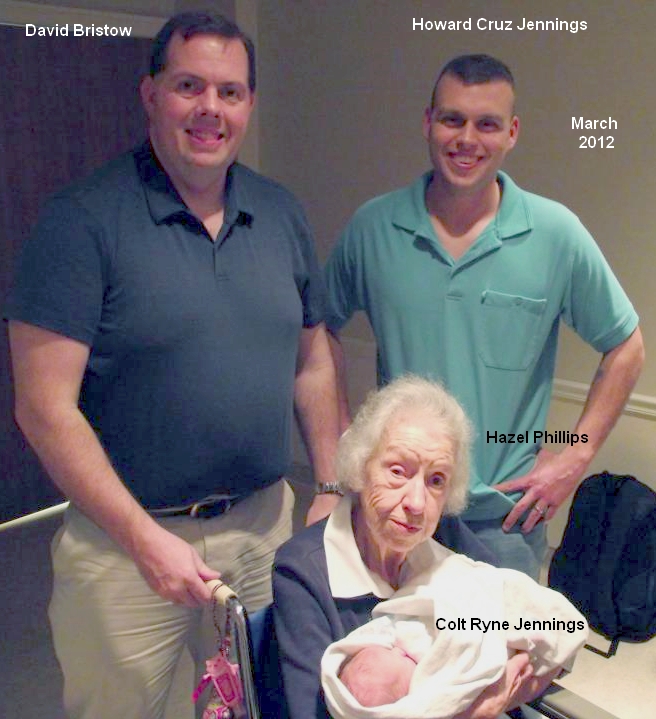 David, Cruz, & Hazel with the baby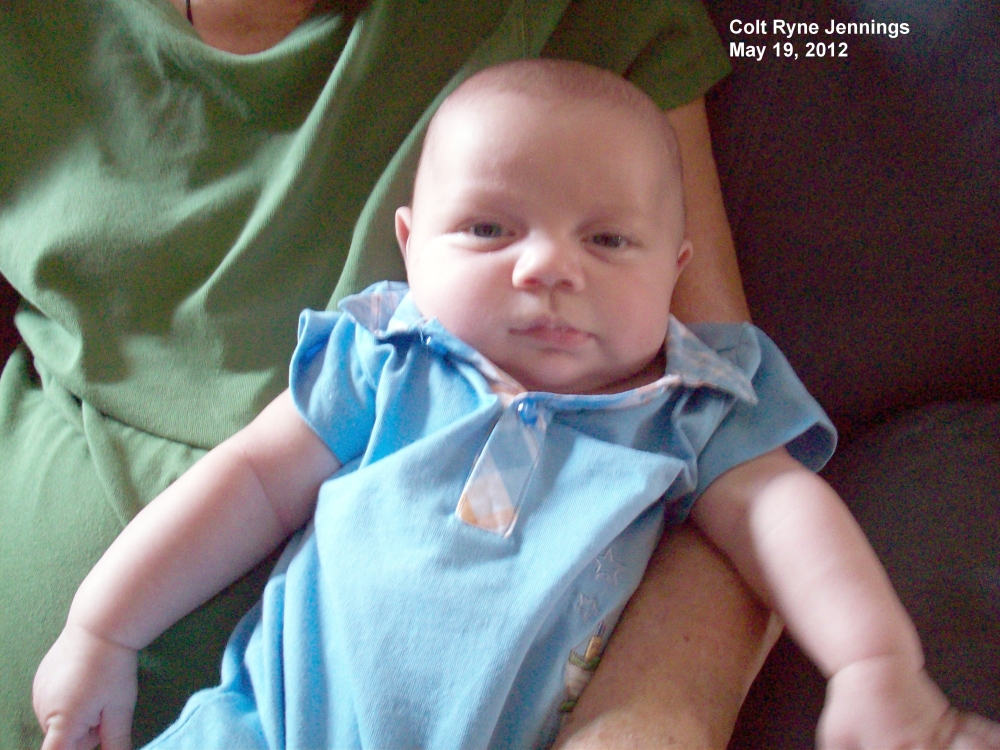 Colt - May 19, 2012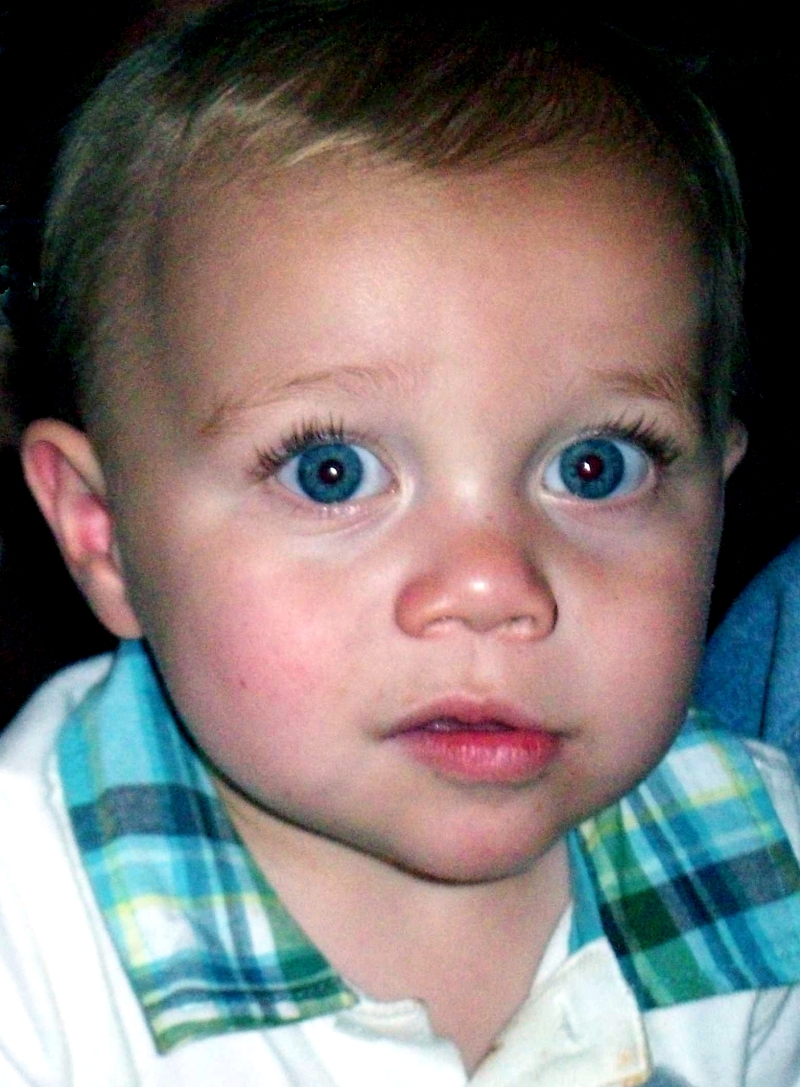 Colt - July 28, 2013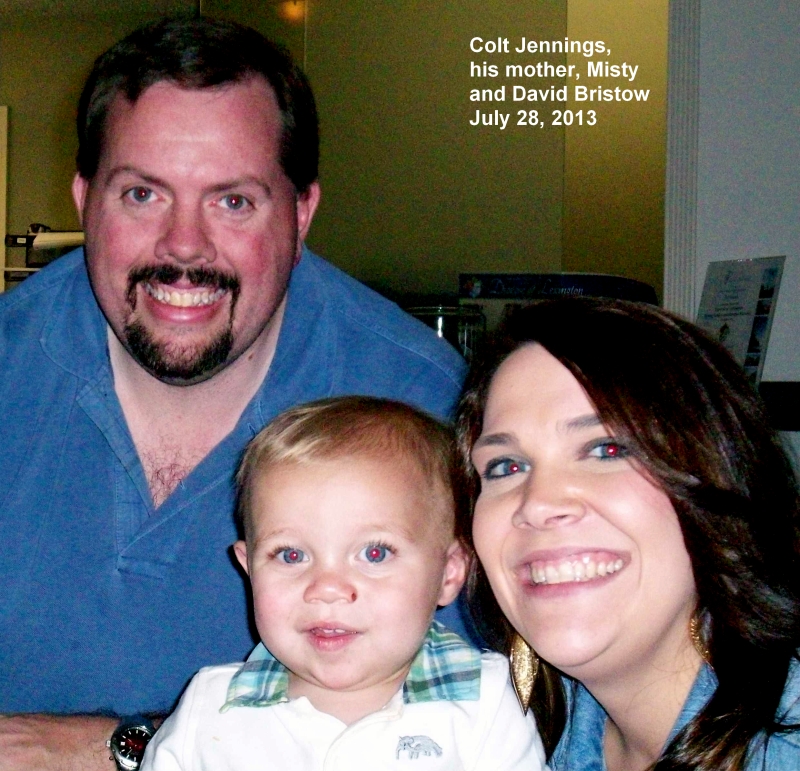 Colt, Misty and David
July 28, 2013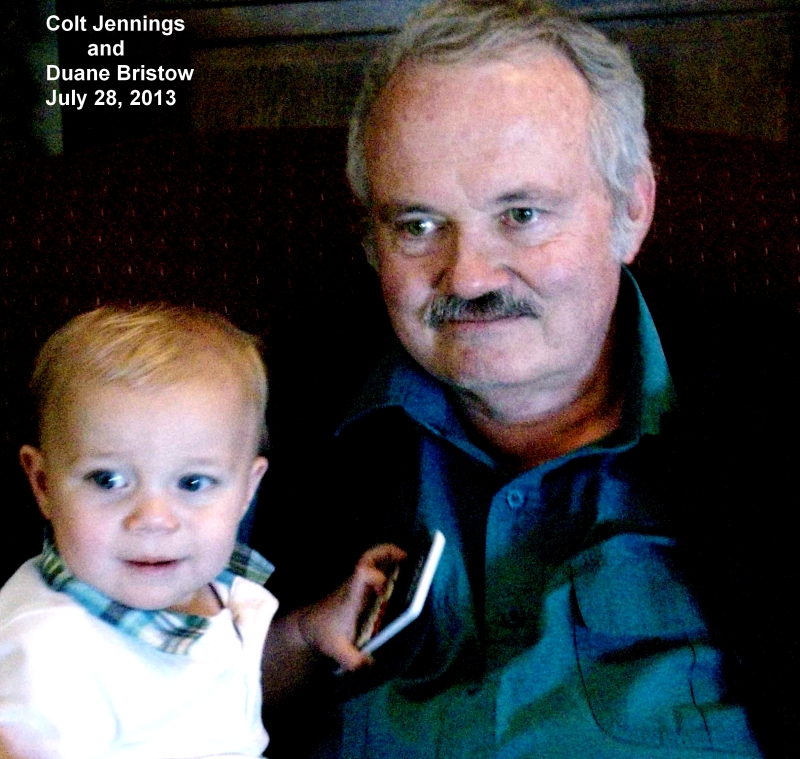 Colt and Duane Bristow - July 28, 2013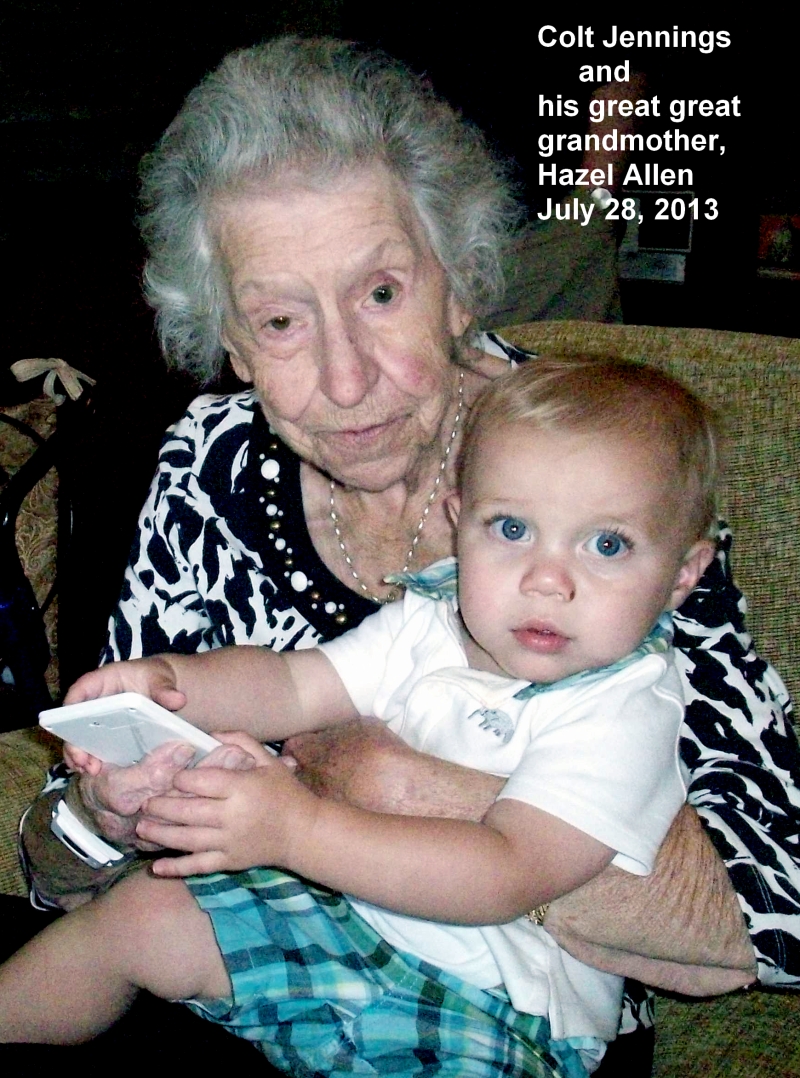 Colt and his great, great grandmother, Hazel Allen - July 2013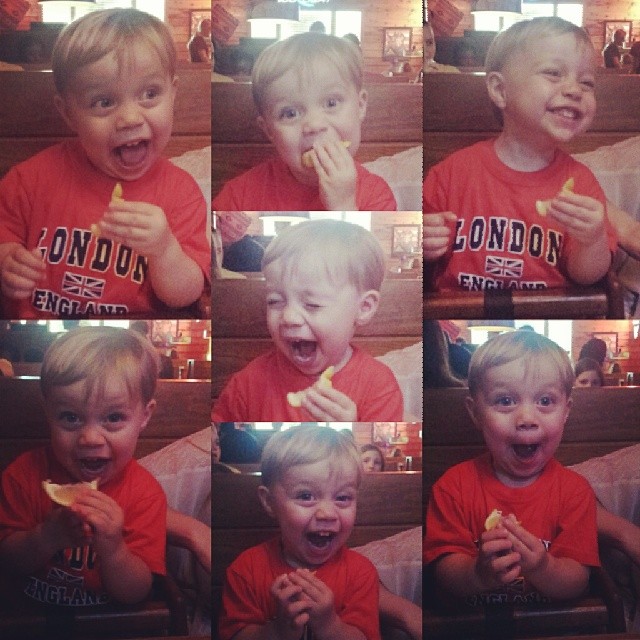 His first lemon!
Sounds:
004D
---
Please use the email address below to send me corrections or additions for this page. I will add it when I have time and regenerate new web pages.

Duane Bristow (duane@kyphilom.com)
Please send comments.
---
Last revised 2014/05/24.