---
history of: davis, daniel c.
family and social relationships of: davis, daniel c.
ancestor and descendent family tree of: davis, daniel c.
date of birth: 1891/--/--
place of birth: clinton county kentucky

date of death: 1961/09/11
cause of death: suicide by gunshot
place of death: richmond, indiana
place interred: elk springs cem. monticello, ky

spouse: can reviews on amazon be fake - ----/--/-- to ----/--/-- -
spouse: how much money can you make on ssi disability - ----/--/-- to ----/--/-- -

moved from ky to richmond, in & worked for gas co. there


               






daniel c davis
birthdate: 	1891
death: 	died september 11, 1961
immediate family: 	

son of taylor james davis and sally a. davis
husband of lillie geneva davis
managed by: 	randall gene davis
last updated: 	february 28, 2015

taylor james davis
birthdate: 	july 10, 1848
death: 	died december 24, 1894
immediate family: 	

son of thomas davis and margaret davis
husband of sally a. davis
father of martha j duvall; james calvin davis; telitha e rigney; sarah margaret duvall; john m davis and 2 others
half brother of nelson davis; william davis; mary a davis; sarah stockton, stockman; elizabeth davis and 2 others

sally a. davis (hughes)
birthdate: 	april 20, 1850
death: 	died august 20, 1901
immediate family: 	

daughter of morgan hughes and sarah hughes
wife of taylor james davis

timeline
1850 april 20, 1850 birth of sally
	
1869 august 17, 1869 age 19 birth of martha j duvall
	
1870 january 6, 1870 age 19 birth of james calvin davis albany, clinton, kentucky, united states
	
1871 september 3, 1871 age 21 birth of telitha e rigney
	
1873 age 22 birth of sarah margaret duvall
	
1876 age 25 birth of john m davis
	
1879 age 28 birth of thomas f davis
	
1891 age 40 birth of daniel c davis
	
1901 august 20, 1901 age 51 death of sally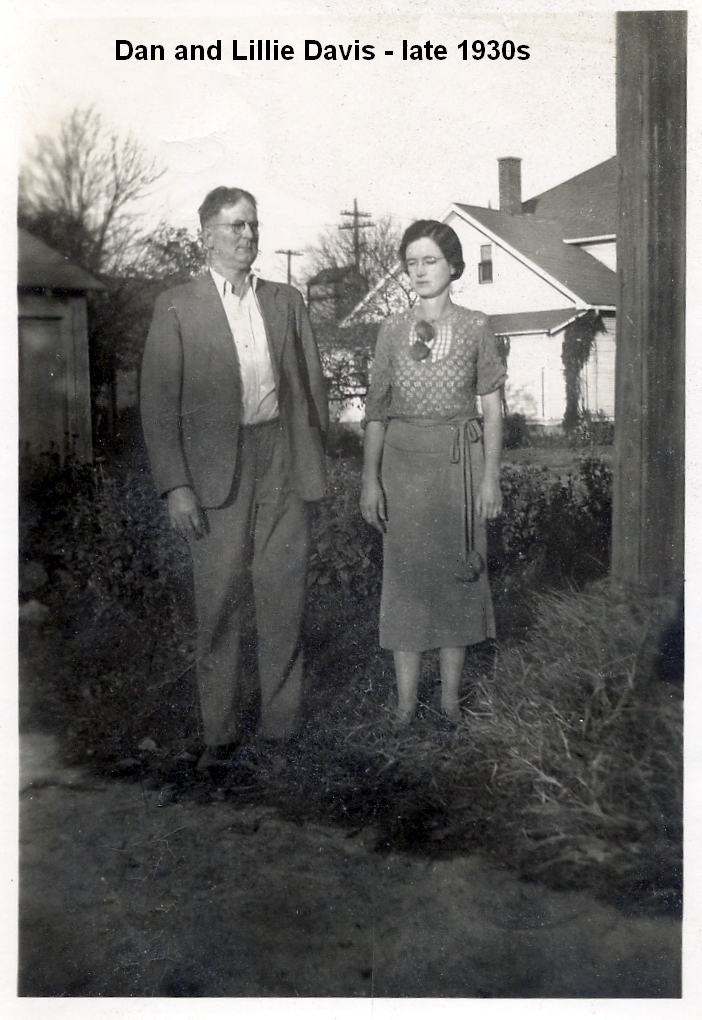 dan and lillie davis
004s
---
please use the email address below to send me corrections or additions for this page. i will add it when i have time and regenerate new web pages.

duane bristow (duane@kyphilom.com)
please send comments.
---