Medical: Pictures and Poetry: Forestry: Various: Thoughts and Philosophy: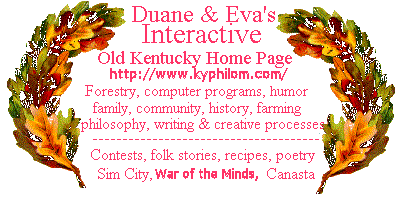 Creating Custom Lifebooks and Genealogy web pages.
Memorialize your life or that of your loved ones!
If you are interested in recording the story or record of your life or that of a loved one, I can help.
I can first put that life in context in my SFHR database including creating web pages for the person and relations. These web pages can include pictures as well as audio and video files and a life story narrative and they can include a link to a lifebook, also available as a web page, which is a much longer and more detailed story of the person's life. You can view these created web pages on the web browser in your computer and the web pages can be available to you on the internet or on a flash drive you can carry with you.
Surprise your parents or grandparents with a lifebook of their own life or learn about your family by enlisting them to help you gather information. These also make a great legacy to pass on to your children and grandchildren. Give them something unique that they don't already have, a record of their family and its history.
examples:
Send me a request by email and I will send you links to example pages as listed below.
SFHR record page - can include an imbedded life story or link to a life book.
SFHR history page
SFHR relationships page
SFHR ancestor and descendent page
life stories
Lifebook

narrative
pictures
audio and video
documents, writings, papers
links
Cost will be calculated based on the amount of my time required to do all this figured at my standard hourly rate.
If you do much of the work the time cost will, of course, be less.
I need an information page for the person and for each of their relationships to be included and narrative life stories for any you want to include and text, pictures, audio and video files. I also need you to answer questions as construction progresses in case the information furnished is incomplete or unclear. Consider the person's life chronology, education and occupations or life's work, accomplishments, pleasures such as hobbies, problems in life, and family and family relationships.
The project would include creation of web pages which you would receive for your computer either by email or on a flash drive as well as publishing these pages on the web if desired. I can also do genealogical research on the internet if family histories are of particular interest.
Duane Bristow (duane@kyphilom.com)
Curator of Digital Afterlife
In the past when a person died his most precious possessions such as pictures, letters, writings, diaries, life stories, etc. were divided up among his surviving family members and thus passed to future generations. In today's world many of these items will exist only in digital form and may very well be destroyed on the death of the person.

This means that such memorabilia, not having a physical form, can be more fragile if no provisions are made for their preservation. However, it also means that, if a curator of such data files is procured, they can be copied for everyone interested and made available on the web for future generations and historians.

It is essential that such a curator be an institution likely to survive for the future with the ability, not only to store this information and make it available, but to convert its format to be compatible with whatever future technologies develop.

I am working on ways to develop such an institution. If you are interested in this endeavor, please let me know.

Go to Top Menu..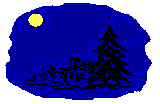 ..of Duane & Eva's Old Kentucky Home Page


Last revised January 8, 2019.
URL: http://www.kyphilom.com/index.html
Please send comments.
All contents copyright (C) 2019, Duane Bristow. All rights reserved.